DO YOU WANT TO JOIN US?
ARTIST
We are always open for talented performers like jugglers, dancers, acrobats or flow-artist who are 18+.
REPRESENTATIVE
We are seeking sales representatives who are comfortable in adrenaline-based business.
CREATIVE MIND
As an artistic company, we are interested in fresh new ideas and out-of-the-box creative minds.
TELL US ABOUT YOURSELF

LEADERSHIP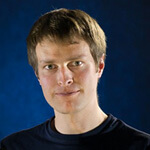 Karel Koubek
inventor / co-owner